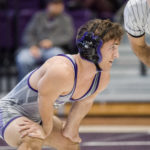 Wrestling
Senior JJ Dorrell led the Bulldog wrestling team with a 22-16 record and was 5-1 in the inaugural season of Great Lakes Valley Conference wrestling. Dorrell joined Rafael Lopez and Sam Reeves to earn Division II Wrestling Coaches Association All-Academic Honors. Dorrell also served this past year as Student Senate president.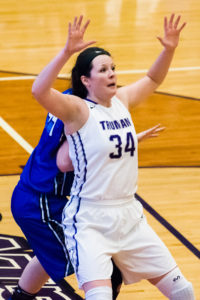 Women's Basketball
Senior Cassidy Clark was a first-team All-GLVC member this past season after leading the Bulldogs in scoring at 15.8 points per game. She scored 440 points during her senior season to rank 15th on the Truman single-season scoring list and shot 54 percent from the field. Clark hopes to play professionally overseas next year.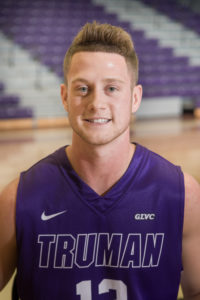 Men's Basketball
Senior Cory Myers secured Truman's first triple-double in more than 22 years, Jan. 19, while becoming the 28th member of the school's 1,000-point club. He led Truman to its first NCAA tournament appearance in 11 years and was a first-team All-GLVC member. In addition, he averaged more than 21 points per game during the final month of the season. Myers was selected as an academic all-district member.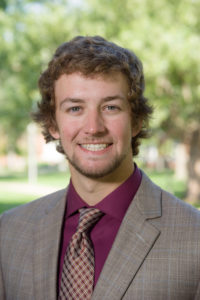 Swimming
Of the seven Truman swimmers that qualified for the NCAA championships in March, junior Will Shanel was the most successful during the four days of that event. Shanel competed in four different events placing eighth in the 400 IM, 20th in the 200 fly, 28th in the 200 back and 32nd in the 200 IM.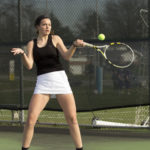 Tennis
Junior Lindsey Schlichting led the team with nine singles wins, all coming at number three this past year. She was 3-3 in GLVC matches. In doubles, Schlichting and partner Marisa Thome had an 11-4 record playing in the number two spot.
Softball
This spring, sophomore Christa Reisinger set new Truman single-season records for games played, at-bats, runs scored, hits and total bases. Along the way, she was named GLVC Player of the Week for the second time in her career, a top-10 finalist for NFCA Division II National Player of the Year, GLVC Player of the Year, first-team All-GLVC and CoSIDA Academic All-District. She led Truman to an appearance in the NCAA Division II tournament for the fourth season in a row and the 16th time in school history with an overall record of 40-23, the most games played in a single season in school history.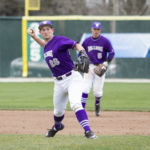 Baseball
Senior Jason Priest had one of the best individual seasons in Truman history. Priest hit .398, the fifth highest single-season batting average in school history, and added 15 doubles, one triple and a team-leading nine home runs. His 47 RBIs were third most in a season, trailing the school mark by three. He was joined on the All-GLVC team by junior reliever Peter Young and senior designated hitter Chris Iliopoulos.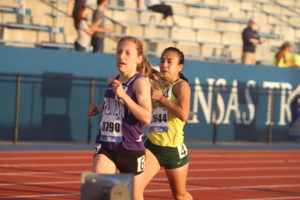 Track and Field
Senior Laura Tarantino was the conference champion in the 10,000-meter run during the outdoor season and was Truman's representative at the NCAA Division II outdoor meet. Tarantino also placed second in the 5,000-meter race and was joined as a member of the all-conference team by senior high jumper Sydney Cornett and in the indoor season by sophomore thrower Cassidy Smestad.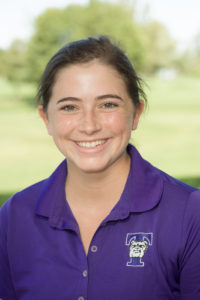 Women's Golf
Junior Nicolle Barmettler was once again the team's top golfer for the 2016-17 season as she was the Bulldogs' top finisher in each of the squad's nine events. In her career, she has now competed in 27 events and has been the highest finisher for Truman in 26 of them, including 19 in a row.
Save