Article Category Archives:
Alumni News
For the third year in a row, Bulldogs showed their Truman spirit by serving their local communities during TruCare.
The monthlong service initiative saw 1,059 members of the Truman community contribute 10,266 hours of service, including the Big Event, which had 1,146 hours served by Truman students. Projects took place in 36 cities across 19 states and three countries. Alumni chapters and clubs served causes like pet adoption events, Habitat for Humanity and local food pantries.
TruCare was also recognized as a Grand Gold award recipient at the Council for Advancement and Support of Education District VI conference for alumni programming.
Learn more about the impact Bulldogs had around the world during the month of March at truman.edu/alumni-donors/events/trucare.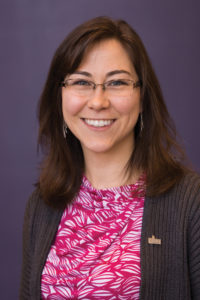 It's no secret, Truman shines through its people, and its alumni are no exception. We have a national alumni board as well as chapters and clubs, all powered by alumni volunteers who organize opportunities for fellow Bulldogs to cultivate meaningful relationships that support each other and our alma mater. Take a look at the exciting programs for alumni and friends: the annual alumni and friends travel trip, the opportunity to serve our local communities through TruCare, events all over the country and so much more. By Bulldogs, for Bulldogs — and there's a place for you! To get started, connect with the Office of Advancement at bulldogforever@truman.edu or (660) 785-4133.
Bulldog Forever,
Hope (Slaby) Harms ('07)
Alumni Board President