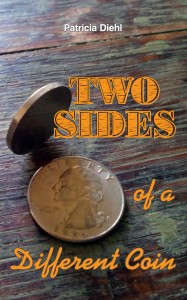 "Two Sides of a Different Coin"
Patricia (Johnson) Diehl ('66)
This collection of short stories is about second chances, ranging from a cattle stampede to re-connection.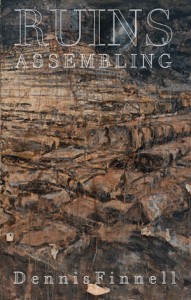 "Ruins Assembling"
Dennis Finnell ('69)
Finnell's poems sift through the ruins of memory to uncover what it means to have lived an American life. From a post-war St. Louis neighborhood to a small New England town, "Ruins Assembling" takes the reader on a sprawling journey to see, smell, taste and hear the tender cadences of a world that is both familiar and terrible.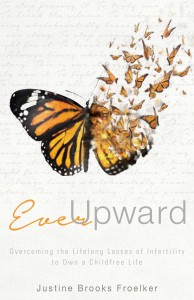 "Ever Upward: Overcoming the Lifelong Losses of Infertility to Own a Childfree Life"
Justine Brooks Froelker ('01)
"Ever Upward" is the hopeful story of what one woman did to change her life for the better after the heartbreaking, devastating and lifelong losses of infertility. Froelker, a mental health therapist, blogger and author, guides the reader through the strategies she used to overcome the loss of her dream of motherhood and chose to thrive through the ownership and acceptance of her childfree life.
"Tagged for Death"
Sherry (Novinger) Harris
Sarah Winston starts her life over when her husband ends up in the arms of 19-year-old temptress, Tiffany. Sarah's self-prescribed therapy happily involves hitting all the garage sales in her small town of Ellington, Mass. Sarah finds a grisly surprise in one of her yard sale bags: a freshly bloodied shirt that undoubtedly belongs to her ex, who now happens to be chief of police. If that's not bad enough, it seems Tiffany has gone missing. Now it's up to Sarah to prove that her cold-hearted ex is not a cold-blooded killer.
"Secular Parenting in a Religious World: Practical Advice for Free-Thinking Parents"
Be-Asia (Jewel) McKerracher ('06)
"Secular Parenting in a Religious World" guides non-religious parents through holiday celebrations, conversations about death, sex and much more. McKerracher advises parents on how to keep children grounded in what is right, while at the same time allowing them to explore.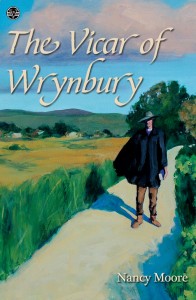 "The Vicar of Wrynbury"
Nancy Moore ('92)
The novel's story takes place in England prior to World War I and follows the lives of a new, ill-tempered vicar in a small church and his benefactor, a well-intentioned and lonely woman. They strive to rebuild the old church while facing their various troubled histories and create a functional yet tenuous friendship that becomes more.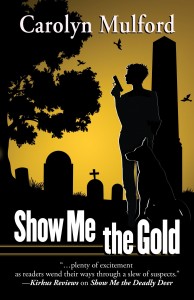 "Show Me the Gold"
Carolyn Mulford ('60)
Staking out a country graveyard against vandals on an August night, ex-spy Phoenix Smith and acting sheriff Annalynn Carr Keyser receive an urgent call from a neighboring county. They respond and position themselves to guard the road behind an abandoned farmhouse where four bank robbers were spotted. The women engage in a fatal shootout with a fleeing father and son. Two other gang members escape. Achilles, Phoenix's K-9 dropout, can't sniff out their trail, but he smells a trap set to kill pursuers.
"Awake: A Journey of Love, Loss, Gain and Life Redefined"

Keri D Watson ('98)

Watson shares her personal journey of the untimely passing of her mother and the amazing events that followed in an effort to inspire others who have gone through loss or are simply looking for life inspiration. "Awake" is a non-profit book that unites us all, whether a spiritualist, scientist, atheist or religionist.
"Kirksville"
Erika Woehlk ('01)
From Arcadia Publishing's iconic "Images of America" series, "Kirksville" shares the historic timeline of the northeast Missouri town. From its first European settlers in the early 19th century to its incorporation in 1857 and even to present day, the author reveals the history of her hometown with more than 200 vintage and modern images.