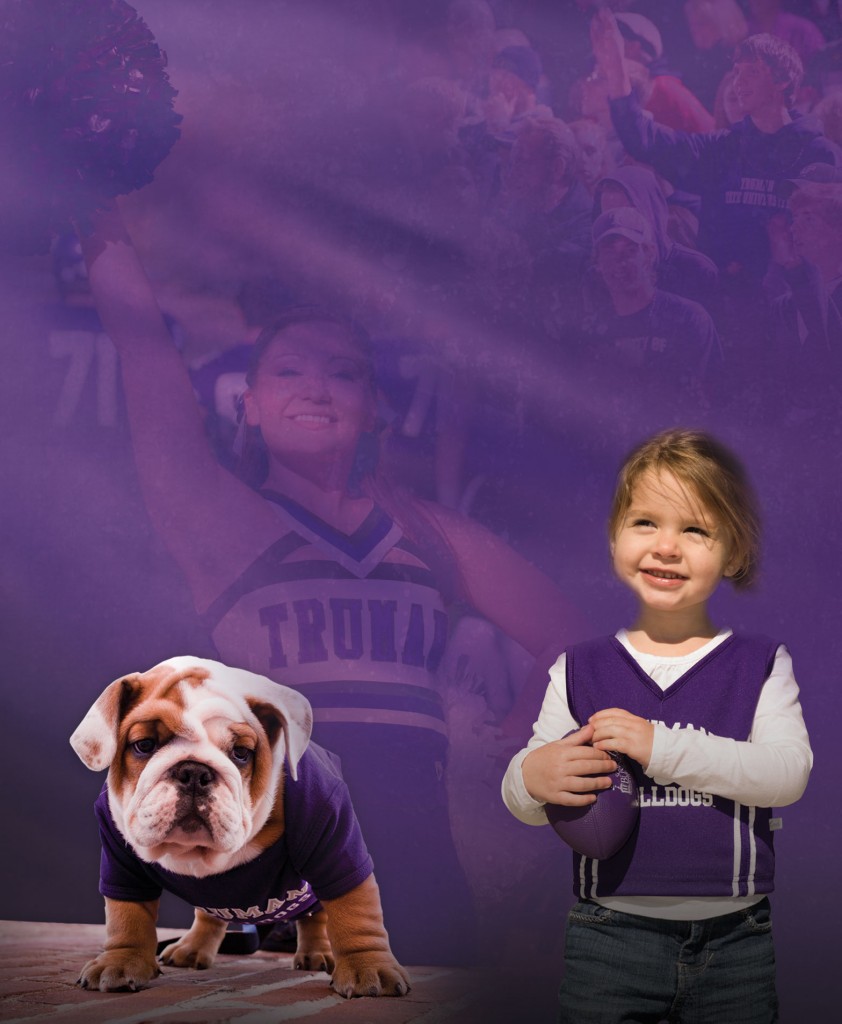 There are two times a year where it's okay to cover your kids, home, office, dog and yourself head-to-toe in Bulldog purple (well, it's always okay, but there are only two days a year where it'll earn you prizes). Since 2011, we've celebrated Truman National Spirit Day twice a year. Make sure to mark your calendars for Friday, April 4 and Oct. 3, 2014!
We want to see who has the most purple pride. Make sure to send us your pictures:
1.    Tweet them to @TrumanAlumni
2.    Email them to bulldogforever2@truman.edu
3.    Go to alumni.truman.edu and fill out the online photo submission form
Photos will be displayed on our website and Facebook pages, plus prizes will be awarded to those who enter.
Categories include:
• Most Spirit
• Spike's Purple Pups (for all of Spike's furry friends)
• Lil' Truman Tykes (for our younger Truman fans)
Our fall semester (Oct. 4, 2013) winner was Meghan Crider who literally screamed her love for Truman at the top of a mountain! Now that's dedication. Her purple pride was rewarded with the ultimate Bulldog swag package!