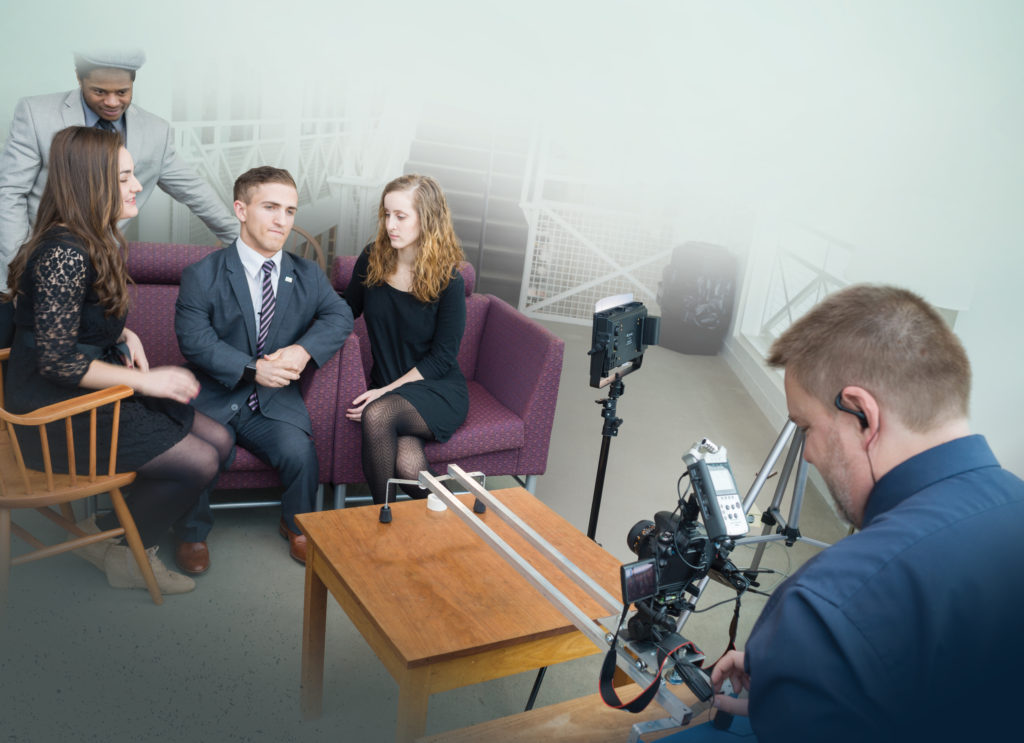 Earlier this year, Truman produced a video spoofing the "Most Interesting Man in the World" ad campaign. In an effort to promote the value of summer classes, the featured student was seen displaying a comically absurd range of skills and interests. Popular on social media, it did succeed in raising awareness for summer and online courses, but it actually may have failed to fully capture the impressiveness of its protagonist.
JJ Dorrell ('17) recently completed his fifth and final year on campus. The epitome of a liberal arts student, he was active in a variety of roles. In addition to his video fame, Dorrell was the captain of the wrestling team, a student advisor and president of both Student Government and the Student-Athlete Advisory Committee.
"The impact he has made here in the last five years cannot be measured," said David Schutter, head coach of the Truman wrestling program. "You have to be able to see past the trees and look deep into the forest to know the level of leadership and commitment he has given to Truman State University."
A native of Ozark, Mo., Dorrell may be the last person to think his impact on campus was extraordinary. Since childhood he has always been on the go, staying busy in clubs, organizations and sports.
"I fill all my time because I think time is a gift, so why waste it?" he said. "Capitalizing on every minute you're given is huge. You would be surprised how much time you actually have in a day."
When classes resume in the fall, Dorrell's absence will be felt in many circles, but he has definitely left his mark. One project he hopes to see on return visits to campus is an international flag display in Pickler Memorial Library. He and vice president Christy Crouse ('17) worked to make sure the flags of Truman students from various nations would be showcased.
"Representing diversity is a hallmark of Truman, and there is no better way to celebrate that than with this flag display," he said.
Understandably, many people are sad at the thought of not having Dorrell around next year, and he has similar feelings on leaving his adopted home.
"Kirksville is definitely a town you have to get used to, but it's pretty awesome once you get to know it," he said. "Kirksville has been my city for the past five years, and I'm proud of that."
An exercise science major with a minor in business administration, Dorrell's future career plans are as varied as his student interests were. The next chapter of his life involves teaching science to middle school students in Kansas City as part of the Teach for America program. He hopes eventually to earn a master's degree in sports administration and become a college athletic director. A run for public office is also a possibility.
"Truman has prepared me by offering a great liberal arts education," Dorrell said. "I feel like I have knowledge from a wide array of backgrounds to help aid problem solving and critical thinking. I believe Truman has made me a very well-rounded individual and my experiences here have set me up for success in many ways."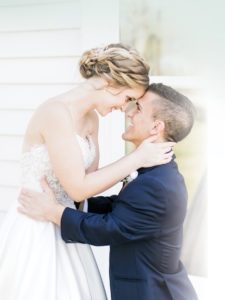 Being actively involved on campus earned Dorrell more than just a great résumé. His work as a student advisor led to meeting Alison Akers ('17), and the two were married in March 2017. They may not be on campus everyday anymore, but in all likelihood they will be active and supportive alumni.
"I'm thankful for all of the opportunities I've been given," Dorrell said. "Truman is a place where you're presented with lots of opportunities to really explore and find yourself."
Listen to JJ's latest appearance on Truman's TruTalk podcast, hosted by Janes Dreamweaver.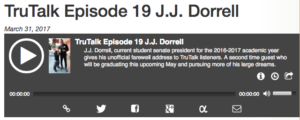 Save
Save