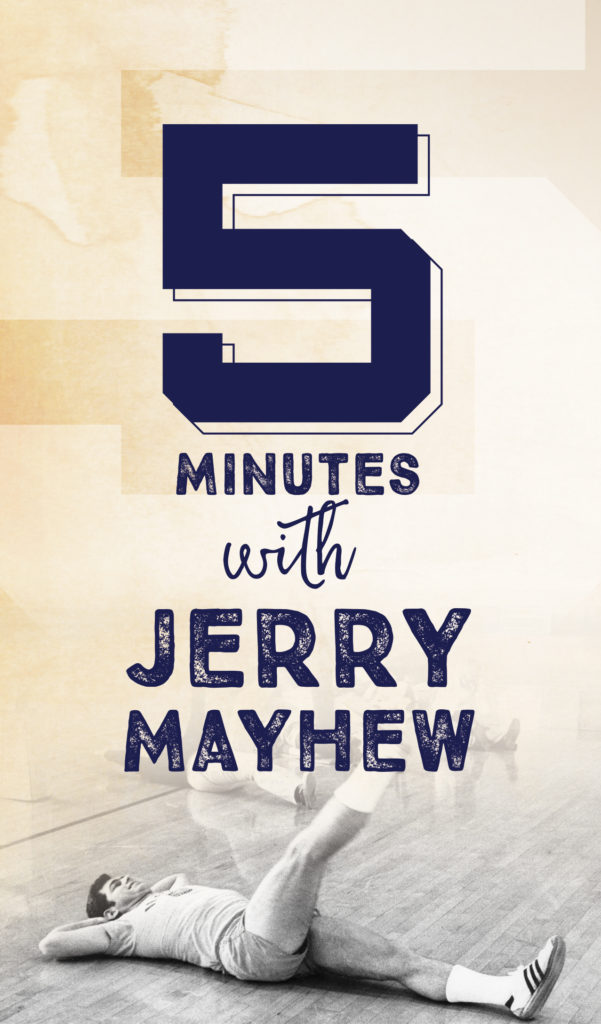 Jerry Mayhew, professor of exercise science, has seen the University come a long way in his 42 years on campus. When he first arrived, the school had no exercise science labs or equipment. Today, he views Truman's premier teaching and research labs as on par with any other university, which is one of the reasons he enjoys coming to work every day.
An underachiever until he got to college at Appalachian State University in North Carolina, Mayhew went on to earn a master's and Ph.D. from the University of Illinois. Now he thinks learning is fun, and he strives to get the most out of his students, especially the ones who are not fulfilling their potential. Since he teaches the sophomore-level research methods class and exercise physiology class, as well as the senior-level capstone class, Mayhew gets to see students grow all the way through the curriculum. In his fourth decade of teaching, he is still passionate about exercise science and considers the human body the greatest textbook of all.
While some might view him as a workaholic, when Mayhew is not teaching or doing research he likes making miniature model cannons. He can also be found working in the yard or digging in his wife's garden because, as he puts it, "you can see progress so nicely doing those almost mindless things."
How would you describe your teaching philosophy?
Learning should be fun and a lifelong pursuit.
What do you like best about teaching?
Many people have shown me the excitement of studying the human body and its functions, and I'm just having fun passing that on. I love the look on a student's face when they realize they have combined several facts to discover something new.
What is the most challenging part of your job?
Figuring out how to get to or help that student who doesn't like to learn, who doesn't see the need to know all that he or she can know.
What has been the most memorable part of your career so far?
There's not one memorable thing, there are thousands. It's those students who have passed through Truman on their way to being accomplished professionals and tremendous contributors to the betterment of mankind.
What is the nicest thing someone has said to you?
"Thanks!" One of my all-time favorite students – who is now a university professor and director of a Division I research lab – said recently, when I was commenting on all the research she has done: "You're the reason I'm in this business!" Can it get any better than that?
What would people be surprised to learn about you?
I was a C student in high school and didn't really find a love of learning until I got to college.
What is the most rewarding part of your job?
Every student I see, whether I have the pleasure of working with them or not. They are the future of Missouri and the United States, and ultimately the world.
What is your best advice to your students?
Enjoy this time of your life and look forward to the future.