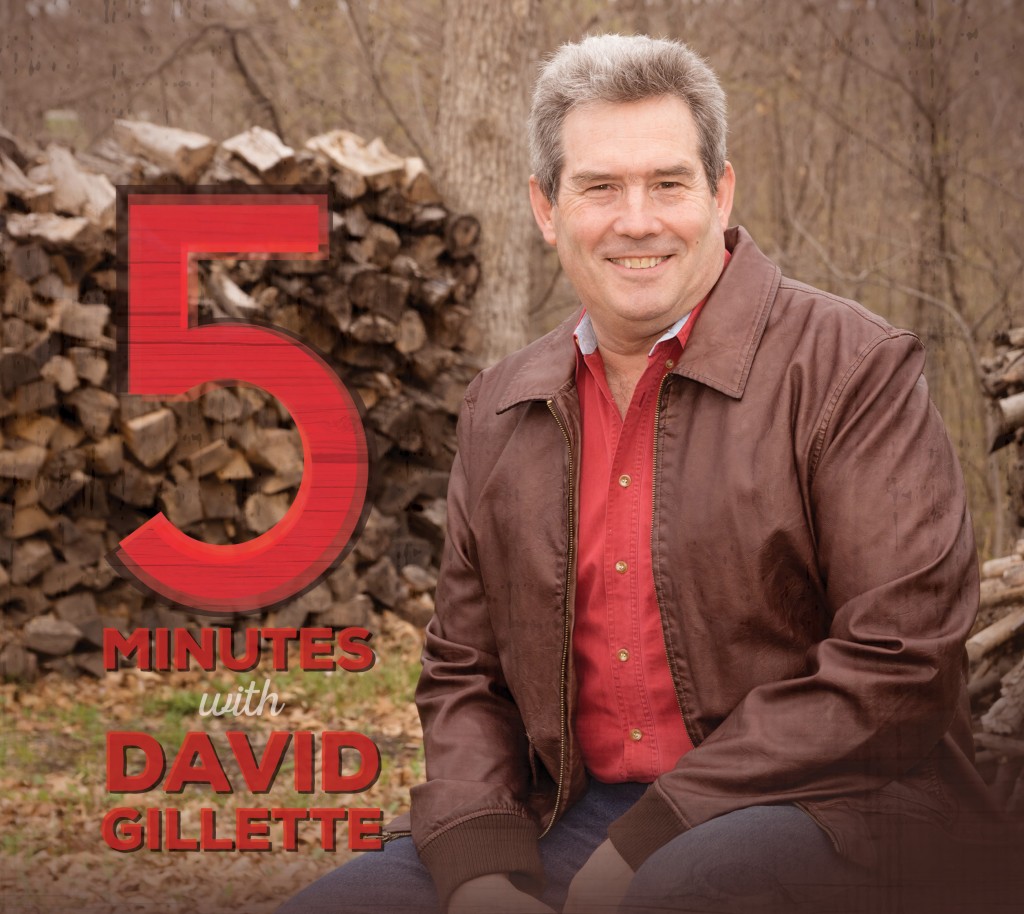 For David Gillette, professor of economics, this August will mark his 25th year as a member of the faculty. Since earning a Bachelor of Science degree from Idaho State University and a Ph.D. from Washington State University, he has taught more than a dozen varieties of economics classes at Truman, and has overseen numerous independent study courses. Gillette also has made a difference outside of the classroom, volunteering for multiple student organizations. In addition to working with Alpha Kappa Psi business fraternity, he spent 14 years as an advisor for Sigma Kappa, followed by seven more years in the same role for the Panhellenic Council. His five children and 12 grandchildren occupy much of his free time now, but Gillette still serves as an advisor for Up 'til Dawn, a student organization dedicated to raising money for St. Jude Children's Research Hospital.
How would you describe your teaching philosophy?
I like to create a friendly environment where students feel comfortable taking risks in exploring how things work and can engage in their own discovery process by using what they already know and adding to their understanding with what I have to offer them. I also like to challenge them to go beyond the edge of their comfort zone. In general, I have a lot of confidence in our students and believe they are more successful when I guide them rather than just dispense information. I believe that to learn economics, students have to do economics and not just hear about it.
What do you like best about teaching?
One of the best things about teaching is that I get to learn something new on a very regular basis. Hardly a day goes by when that does not happen. At times, it is because of new developments in my discipline, but most often, it comes because of a student's question, or because of a new topic I'm enticed to explore.
What has been the high point of your career so far?
I cannot decide on the high point of my career. The highlights of my career include when students both enjoy and apply what they learn in class and somehow express that to me, either in person or when they later contact me about their successes.
What would people be surprised to learn about you?
People frequently find it surprising that I worked in construction and built my own home; that I have played several musical instruments over the years — including the bagpipes; that I DJ music for our church youth group; and that I used to be on a dance team in college.
What do you like to do when you're not working?
I love to travel and see new places, which is convenient because my wife and I both come from large families, so we travel a lot in order to spend time with them. It has taken us from coast to coast and to parts of Europe where we have gotten to build many memories. It helps that I love photography and so I always come home with a bunch of cool pictures of the places we have visited.
What is your best advice to your students?
To be fully engaged in whatever they are doing. In my new majors seminar, I repeatedly ask them if their performance on the work they are submitting would get them hired, or admitted to graduate school.
What is the nicest thing someone has said to you?
That I had a positive influence and made a difference in that person's life.