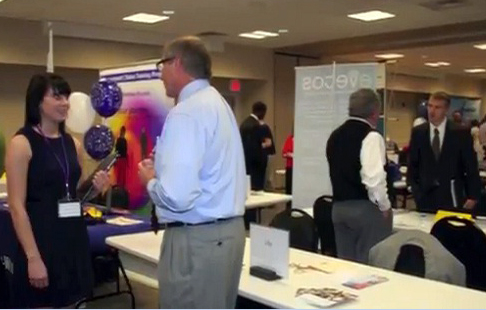 Polly Matteson, assistant director and employer relations coordinator of the Truman State University Career Center, works to develop recruiting relationships with employers from various career fields. Many of these relationships are made possible through connections with Truman alumni who work with an employer. Matteson says, "The value of alumni connections cannot be over emphasized.
It is often what makes it possible to talk with and develop relationships with the decision-makers within an organization."
Matteson has coordinated opportunities for faculty and students from various academic departments to travel to companies and talk with professionals in various departments. "There is no better way to promote Truman than for the recruiters to meet and talk with students," said Matteson. "One question I always ask with these visits is what skills they look for in interns and new hires, so we can better prepare Truman students for success after college. What impresses me is that the answers do not vary between career paths—team work, communication and problem solving always rank high on the list."
If you have ideas on ways to collaborate with this effort, please contact Matteson at pollym@truman.edu.