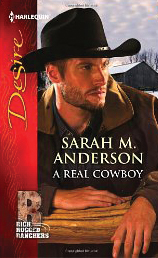 A Real Cowboy
By Sarah Anderson ('98)
Producer Thalia Thorne's career is on the line. She's promised to lure James Robert Bradley back to the limelight, no matter what it takes. But once in Montana, she sees that J.R. has built a new life for himself­­—as a real-life cowboy—and Thalia finds it hard to resist the man he's become. Then a blizzard strikes. Suddenly they're alone, with only body heat to keep them warm. When the snow melts, she'll have to choose: go back to the big city—or sacrifice everything for the man she can't let go.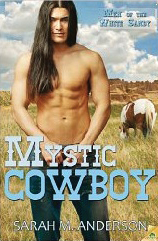 Mystic Cowboy
By Sarah Anderson ('98)
Just who does Rebel Runs Fast think he is? Dr. Madeline Mitchell, the new doctor on the White Sandy Lakota Indian Reservation, knows there's a good answer to that question. Somewhere. Sure, the Lakota medicine man is every cowboy-and-Indian fantasy she ever had, but he sends patients to sweat lodges instead of clinical trials, talks them out of flu vaccines. Even more irritating, he makes her heart race. Rebel swore off the white man's world­­­—and its women—years ago. Madeline doesn't speak the language, understand the customs or believe he's anything more than a charlatan. Yet she stays, determined to help his people. And he keeps finding excuses to spend more time at the clinic. When he discovers her in the throes of dangerous heat stroke, Rebel's efforts to cool her down set fire to a passion neither thought they wanted. But when the people start falling violently ill, the cultural gap stretches the connection between their hearts to the breaking point.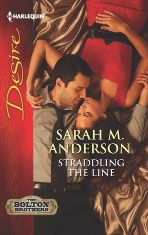 Straddling the Line
By Sarah Anderson ('98)
CFO Ben Bolton has enough on his plate running his family business. But when lovely Josey White Plume enters his office, his priorities shift. He refuses to let such a compelling woman walk away. The chase is on. All her life, Josey has sought one thing: to fit in with her Lakota family. She has no time for some sexy rich guy's pursuit. But she can't stop thinking about Ben. Yet falling for a wealthy outsider will destroy everything she's worked for—unless she can find a way to straddle the line between his world and hers.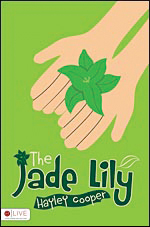 The Jade Lily
By Hayley (Kessler) Cooper ('05)
When Onnalee gets picked on for her "ugly" clothes, she will do anything to have a cooler style. A mysterious man invites her into his shop and gives her the Jade Lily, a brooch that will make her heart's deepest desire come true. As she travels to her friend's house, she helps people in need and in turn gets a lot of compliments on her cool clothes. Onnalee is so excited to show her friends her new clothes only to learn it's not clothes that make someone cool, it's who they are on the inside.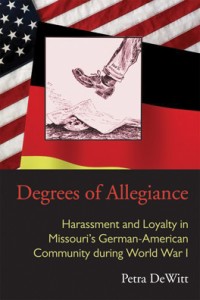 Degrees of Allegiance: Harassment and Loyalty in Missouri's German-American Community during World War I
By Petra DeWitt ('98)
Historians have long argued that the Great War eradicated German culture from American soil. Degrees of Allegiance examines the experiences of German-Americans living in Missouri during the First World War, evaluating the personal relationships at the local level that shaped their lives and the way that they were affected by national war effort guidelines. Spared from widespread hate crimes, German-Americans in Missouri did not have the same bleak experiences as other German-Americans in the Midwest or across America. But they were still subject to regular charges of disloyalty, sometimes because of conflicts within the German-American community itself.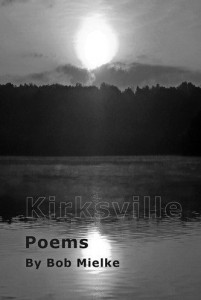 Kirksville: Poems
By Bob Mielke, Professor of English
See Kirksville through the eyes of Bob Mielke as he explores the people and places of the unassuming college town in Northeast Missouri. Walk in the footsteps of the poet as he shows you the natural beauty of its wooded parks and dives deep into the city's colorful past. Along the way, meet Susan Sontag as she dances in a honky tonk, fireworks (perfectly legal) explode overhead and friends gather in saloons for a quiet drink. Mielke's poems are fresh, clear and accessible. Kirksville is an honest and enthusiastic celebration of a city many have loved, and few can ever forget.
Random Tales of a College Math Professor, Over-Easy, on Wry
By Robert "Mick" Norton ('68)
Many believe that math and humor must be mutually exclusive, or that the life of a college professor must be boring. Ha! Not many careers would provide opportunities for someone to solve a geometry problem (what position was the body in when the bullet went through her head?) and thereby convince police that a death was a homicide. Or to collect and analyze data to show that wrestlers at a weigh-in can make a scale register less than their true weight—temporarily—if they stand on their heads before they step on the scale. Written for a popular audience, this book presents stories about expert witnessing, consulting, teaching, being a professor and about how probability (think random events) impacted someone's life in a very direct way. And oh yes, the humor is wry.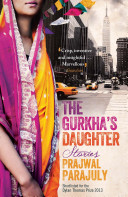 The Gurkha's Daughter: Stories
By Prajwal Parajuly ('06)
A disfigured servant girl plans to flee Nepal; a Kalimpong shopkeeper faces an impossible dilemma; a Hindu religious festival in Darjeeling brings with it a sacrifice; a Nepali-Bhutanese refugee pins her hopes on the West; a Gurkha's daughter tries to comprehend her father's complaints; two young Nepali-speaking immigrants meet in Manhattan. These are just some of the stories describing and dramatizing the experiences of the Nepalese people and the Nepalese diaspora—the people whose culture and language is Nepalese but who are dispersed to India, Bhutan and beyond. From every perspective and on every page, Prajwal Parajuly blends rich colour and vernacular to paint an eye-opening picture of a unique world and its people.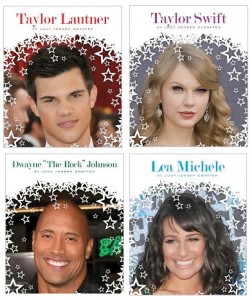 Stars of Today Books
By Jody Jensen Shaffer ('88)
This series of children's books the author wrote for The Child's World Stars of Today Series includes biographies for Taylor Swift, Lea Michelle, Taylor Lautner and Dwayne "the Rock" Johnson.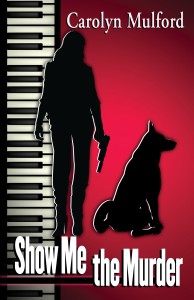 Show Me the Murder
By Carolyn Mulford ('60)
After a bullet shatters Phoenix Smith's career as a CIA covert operative, she returns to her rural Missouri hometown to recuperate and regroup. She arrives as her lifelong friend, civic leader Annalynn Carr Keyser, buries her husband, the sheriff. Everyone except the widow believes he shot his mistress and himself. Annalynn begs Phoenix to help prove he, too, was murdered. The old friends employ their diverse skills and conflicting attitudes to discover what really happened and to survive.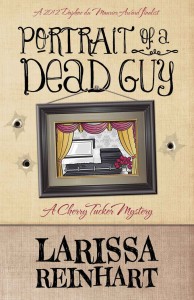 Portrait of a Dead Guy
By Larissa Reinhart ('91)
In Halo, Ga., folks know Cherry Tucker as big in mouth, small in stature and able to sketch a portrait faster than buckshot rips from a ten gauge—but commissions are scarce. So when the well-heeled Branson family wants to memorialize their murdered son in a coffin portrait, Cherry scrambles to win their patronage from her small-town rival. As the clock ticks toward the deadline, Cherry faces more trouble than just a controversial subject. Her rival wants to ruin her reputation, her ex-flame wants to rekindle the fire and someone's setting her up to take the fall. Mix in her flaky family, an illegal gambling ring and outwitting a killer on a spree, Cherry finds herself painted into a corner she'll be lucky to survive.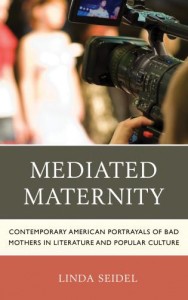 Mediated Maternity: Contemporary American Portrayals of Bad Mothers in Literature and Popular Culture  
By Linda Seidel, Professor of English
Linda Seidel explores the cultural construction of the bad mother in books, movies and TV shows arguing that these portrayals typically have the effect of cementing dominant assumptions about motherhood in place—or, less often, of disrupting those assumptions, causing us to ask whether motherhood could be constructed differently. Portrayals of bad mothers not only help to establish what the good mother is by depicting her opposite, but also serve to illustrate what the culture fears about women in general and mothers in particular. From the ancient horror of female power symbolized by Medea (or, more recently, by Casey Anthony) to the current worry that drug-addicted pregnant women are harming their fetuses, we see a social desire to monitor the reproductive capabilities of women, resulting in more (formal and informal) surveillance than in material (or even moral) support.
How
By Geoff Wyss ('90)
If every story is born of a question­—How did we get here? How do you make your arm do that?—the stories in this book search for answers to the mysteries of an astonishing range of characters. In "How to Be a Winner," a sports consultant "incents" a high school football team with his theory of history and a glimpse into his disgraced coaching career. The narrator of "How I Come to Be Here at the GasFast" explains why he hasn't left a truck stop in the two days since he scratched a winning lottery ticket.  Lost in the mazes they've made of themselves, Wyss' characters search for exits on ground that shifts dizzyingly from humor to pathos, from cynicism to earnestness, from comedy to tragedy. Although propelled by a razor-sharp contemporary prose, Wyss' stories—many set in the New Orleans beneath the notice of television and tourists—have more in common with Chekhov and O' Connor than with "Treme."