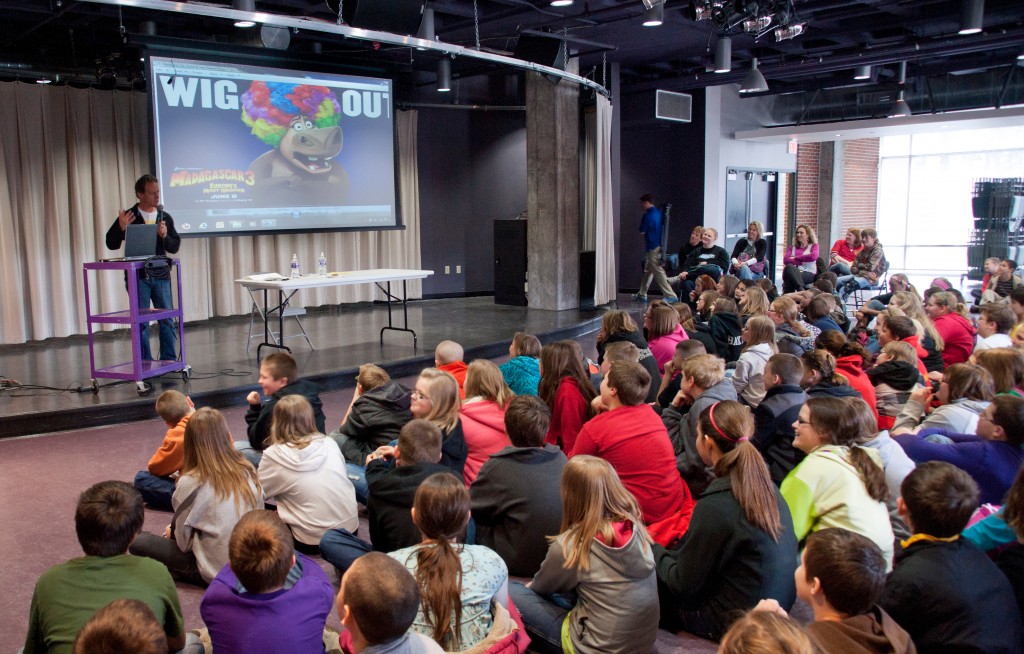 More than 1,400 fourth-, fifth- and sixth-grade students participated in the Truman State University Children's Literature Festival held on campus in April. Visiting authors and illustrators included Marlene Brill, Matthew Cody, Carmen Agra Deedy, Kimberly Newton Fusco, Stuart Gibbs, Deborah Hopkinson, Matthew Kirby, Barbara McClintock, Sheila O'Connor, Linda Urban and Judy Young.
Students participated in 30-minute sessions with the guest authors and illustrators. The festival concluded with a dinner followed by a presentationby Stuart Gibbs.
The Children's Literature Festival was an annual event for 21 years, however, due to severe budget cuts, the festival was discontinued in 2004. A Children's Literature Festival Fund was established in 2007 in an effort to bring the festival back, and the event returned in 2009. The festival is sponsored by Pickler Memorial Library with financial support from the Freeman Foundation, Follett High Education Group-Truman State University Bookstore and the Truman State University Foundation.