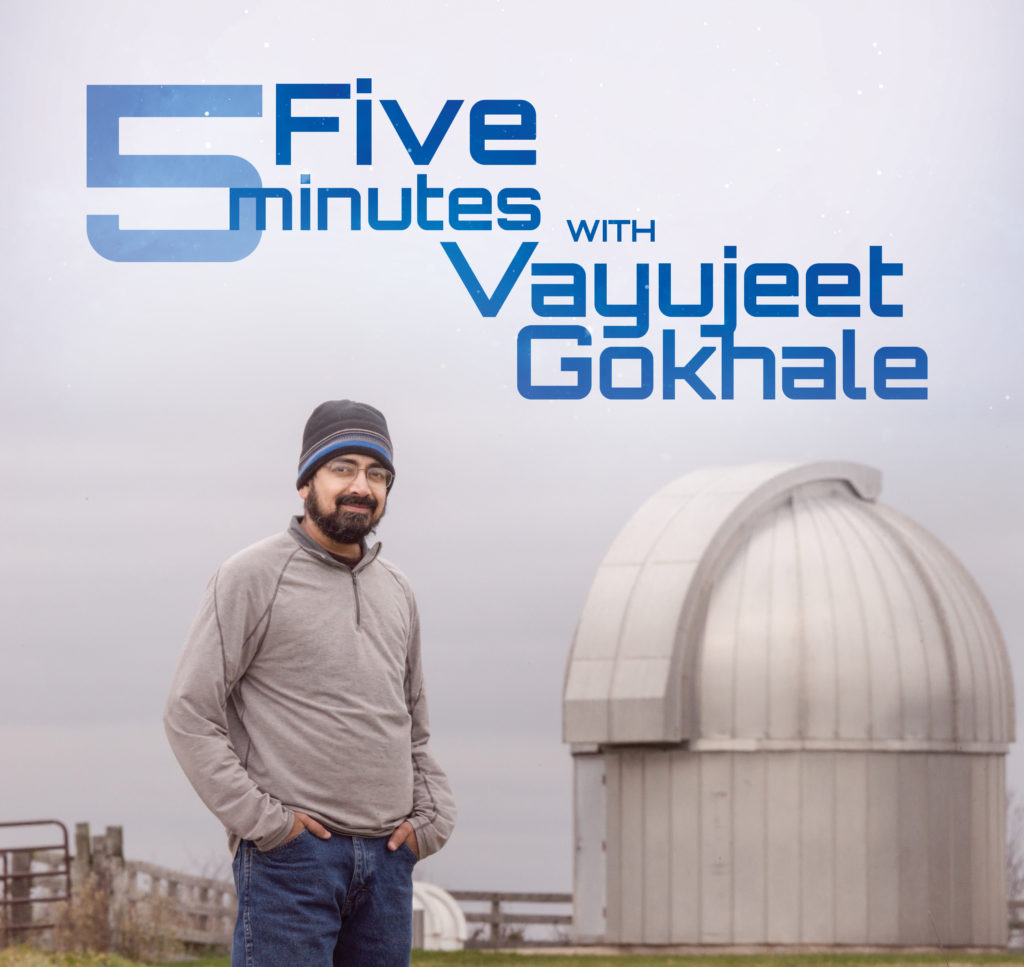 When Vayujeet Gokhale kicks off his 10th year at Truman next fall, he will get to celebrate with the type of rare occurrence perfectly suited for an astronomer. The solar eclipse of 2017 will take place Aug. 21, the first day of the fall semester. Gokhale and his colleagues are working to put together a series of events to help students and community members appreciate the significance of the phenomenon. An associate professor of physics, he oversees the Truman Observatory located at the University Farm. He also teaches subjects including astronomy, astrophysics, astrobiology and meteorology. With a Ph.D. in physics from Louisiana State University, and a master's degree in nuclear physics from the University of Bombay, Gokhale describes his path to teaching as a "series of incidents and accidents," and acknowledges interactions with students are the most rewarding part of the job. Prior to the start of the current school year, Gokhale became a father for the first time. Away from work, he credits "Seinfeld" reruns as a key to maintaining his sanity.
How would you describe your teaching philosophy?
For introductory classes, I want the students to enjoy the content, feel comfortable asking questions and learn the basics. For advanced classes, I like to challenge students and push them beyond their comfort zone. No matter what the level of the class, my aim is always to create an environment in which the student feels motivated and excited about learning the material.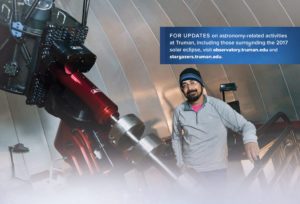 What do you like best about teaching?
Interacting with students and imparting to them whatever knowledge and wisdom I have acquired over the years. I particularly enjoy those moments when you, figuratively speaking, see the light bulb go 'on' in a student's brain – a student who has been struggling, but you now know will be just fine.
What is the last thing that made you laugh?
Watching my infant baby girl make weird faces and noises, whilst her hands and legs move around in an uncoordinated way.
What is your best advice to your students?
You rarely regret what you do, but almost always regret what you do not do.
What is it like to teach a hard science at a liberal arts and sciences university?
It's great! Some of the best students I have had in my classes are non-science majors.
What does a liberal arts background do for a student pursing a degree in a field like physics?
It broadens their horizons and teaches them humility. It gives them the chance to interact with students from very diverse majors, having very different worldviews and interests than their own. In my view, these out-of-the-classroom experiences are much more consequential in shaping the physics students' development than what they might be exposed to in terms of course content.
Why is the August solar eclipse such a big deal?
Solar eclipses are quite rare, and total solar eclipses are even more infrequent. The solar eclipse of 2017 is most likely going to be the most watched astronomical event in human history. The path of 'totality' is passing right through the heart of the United States and Missouri. Kirksville will witness an almost 98 percent eclipse, and if we are fortunate to have a cloudless day this would present an exciting spectacle for everyone to enjoy. This is a once-in-a-lifetime event!