With approximately 18 months left in the "Pursue the Future" campaign, the finish line is within sight. At the time of printing, more than $32 million of the $40 million goal had been secured. This year will be significant for the campaign as five of the University's major regional campaign events are scheduled and a number of smaller receptions and cottage group events are being planned.
"Strong regional efforts are important to the success of our campaign. We are tremendously grateful to have strong regional campaign teams who are energizing our base of supporters through their enthusiastic and consistent outreach," said Charles Hunsaker, co-interim director of advancement.
The total impact from regional campaign efforts during the public phase of the campaign, which began in July 2015, has now exceeded $9.8 million.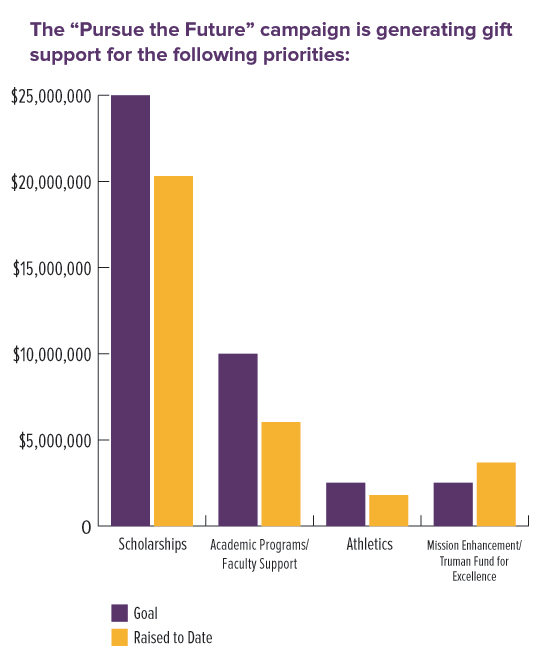 The campaign is scheduled to conclude June 30, 2018. To learn more about the "Pursue the Future" campaign, go to campaign.truman.edu.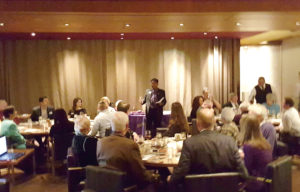 Remaining Regional Campaign Schedule
Mid-Missouri  •  April 29, 2017
Iowa  •  June 17, 2017
St. Louis  •  July 28, 2017
Denver  •  September 23, 2017
Northeast Missouri  •  November 4, 2017