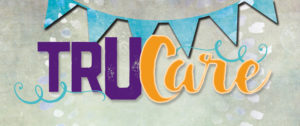 The Alumni Association invites everyone to participate in TruCare, an international service event where the Truman community comes together to volunteer locally to show Bulldog spirit by paying it forward.
What: The Alumni Association is leading an effort to engage Truman State University administration, staff, faculty, students and alumni in a national day of service to "pay it forward" with good works.
Who: Everyone who is a member of the Truman State University community including alumni, students, family and friends.
Where: Everywhere. We encourage everyone to find a local cause.
When: Wear your Truman attire and volunteer during the month of March and record your hours online at truman.edu/trucare. We will culminate our efforts in coordination with the Big Event on campus, April 1.
Why: The Truman community encourages thinking globally while acting locally to allow participants to select their own philanthropic causes in their respective communities.
How: Volunteer with a group or by yourself during the month of March. Keep track of your hours online at truman.edu/trucare. At the beginning of April we will total up how much impact the Truman community makes by volunteering.