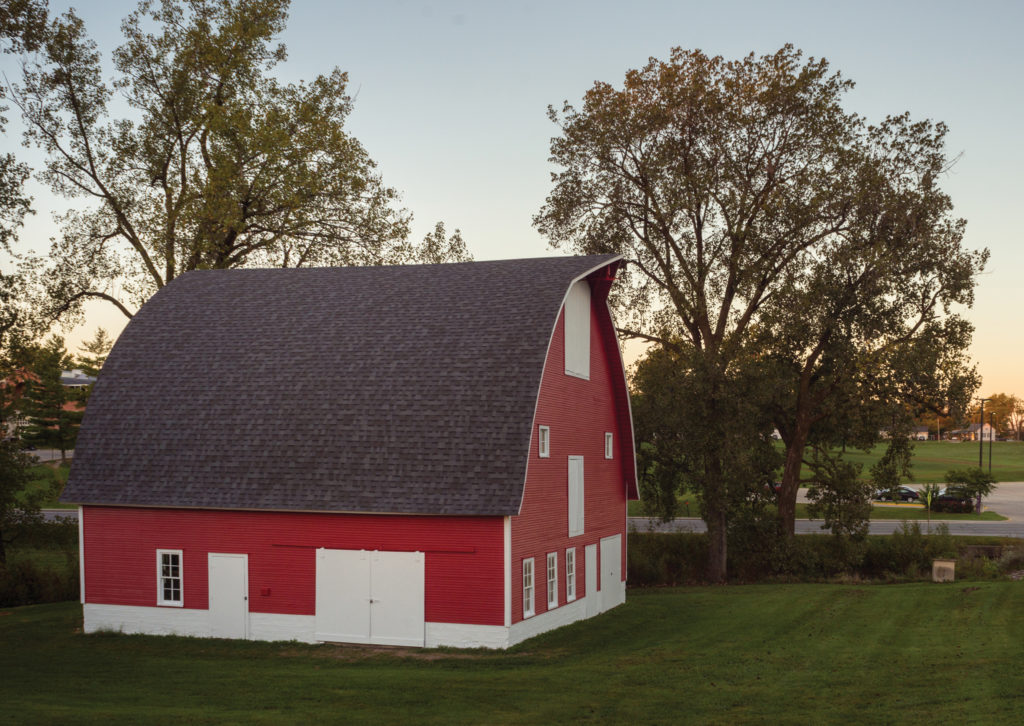 Truman's iconic Red Barn was repainted in the fall, bringing new life to a community landmark.
The project first required removing the barn's old layers of paint, and care had to be taken not to damage the frame. Once the barn was stripped down to its wood, workers were able to apply a gray coat of primer, followed by two coats of red paint.
Red Barn was first built in the early 1900s and was originally painted white. It was an important part of the agricultural curriculum. Students utilized the location as a dairy barn, processing milk to be sold to Kirksville residents.
In the 1920s, the dairy program was discontinued and for half a century the barn sat idle, used only for storage. During the 1970s, it was painted red for the first time, and the area around the barn was developed into a park.
The Red Barn Arts and Crafts Festival was first celebrated on campus in 1974, and the barn has remained a Truman landmark ever since. In total, the repainting project took about five weeks and was completed with time left to spare before last fall's festival.