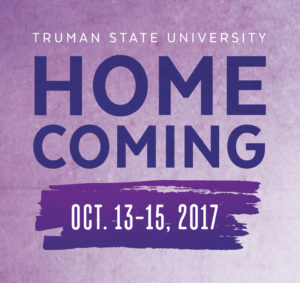 Homecoming 2017 is scheduled for Oct. 13-15!
Mark your calendars now to save the date. This Homecoming will be special as we will be celebrating the sesquicentennial of the University. Whether you graduated in 1967, 1987, 2007 or somewhere before, after or in between, we encourage you to join us for an amazing celebration of the history of our great University!
The Bulldog Forever Banquet on Friday, Oct. 13, will feature alumni and athletic honorees along with the Golden Alumni Diploma Ceremony and other special guests. Plan now to join us! For more information, visit truman.edu/alumni-donors/events/homecoming.