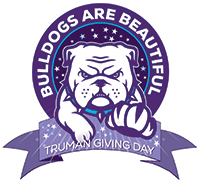 April 21 is National Bulldogs are Beautiful Day. It's also a day Truman alumni, family and friends give back and support the next generation of beautiful Bulldogs.
Total raised in 24 hours
$147,438
282 donors

Average donation $254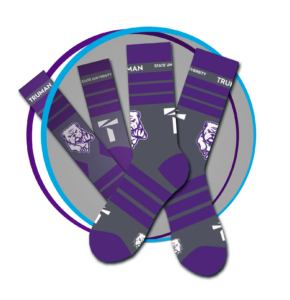 73% donated more than $60 and got Truman socks!
---
This year, members of the Alumni Board, Board of Governors and Foundation Board donated more than $35,000 in matching funds. Dollar-for-dollar matches to any Foundation fund were available. Additionally, there were four special giving opportunities to support important campus initiatives.
---
The Big Event, a Truman tradition since 2001, sends students to serve in the Kirksville community each spring. Through the generosity of Colleen Ritchie ('84) $5,000 in matching funds were available for donations from young alumni. All money raised will fund the purchase of T-shirts and breakfast for the students participating in 2023 and grow the Truman spirit of service.
---
Bulldog Student Investment Fund (BSIF), founded by generous donors in the fall of 2011, is composed of undergraduate members from a diverse background of majors assembled to conduct equity analysis and make investments for the benefit of the Truman State University Foundation. Through the generosity of Mindy McCubbin ('97) and Tony ('99, '00) and Julie ('00) Marek matching funds totaling $16,000 were available to benefit the experiential learning of these student analysts.    
---
Research Experience for Undergraduates in Biochemistry and Genetics, a new initiative made possible through the generosity of Dr. Sharron Quisenberry ('66), provided a $15,000 match to help fund undergraduate science research. Students will explore specific topics in depth and even make original contributions to an area of study – conducting their own research, collaborating with faculty members or working with other undergraduates to seek a better understanding of the world.
---
The Women's Basketball Locker Room will be fully renovated thanks to the generosity of donors. With construction happening in Pershing Building since June 2021, the women's basketball team endured an entire season without their normal space. This fund will replace lockers and couches, provide new graphics and more.