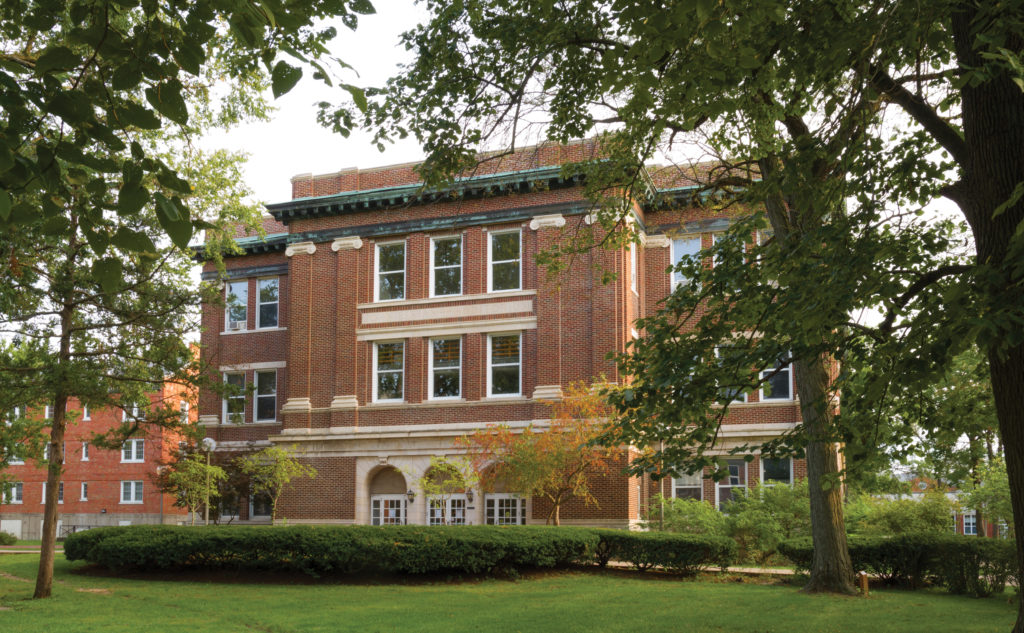 Truman will soon transform a campus landmark to bring together many student support services in one location.
With financial assistance from the state of Missouri, Truman will renovate the Kirk Building to house a new Student Success Center. The center will employ a collaborative service model in which individual student service departments do not simply co-locate and deliver their services nearby to one another; but rather, work in coordination to meet students' needs from entry to exit. The Student Success Center will be comprised of: the Career Center; Tutoring Services; the Student Health Center; University Counseling Services; Student Access and Disability Services; the Center for Academic Excellence; the Communication Lab; and the Writing Center.
In addition to housing the Student Success Center, the University will also use the updated facility to provide resources to the community, including workforce development outreach, rural telehealth counseling and academic outreach workshops.
The Sustained Knowledge of Integrated Lifelong Learning Skills (SKILLS) Center will build upon the services of the departments in the Student Success Center, making key services available to the local community. While area K-12 students would have access to tutoring and advising, adult learners might seek skills to assist with career advancement through non-credit workshops on topics such as digital literacy, computer applications and personal development. Truman students will have the opportunity to be trained to lead and support these community learning opportunities.
The SKILLS Center will look to collaborate with relevant community partners including: the city of Kirksville, Adair County and other municipalities and counties in the northeast Missouri region; Kirksville Regional Economic Development, Inc., and other regional economic development entities; the Missouri Division of Employment Security; and regional health care and social service providers.
The total estimated cost for the project is approximately $21 million. State support for the project comes in the form of $10.5 million through the American Rescue Plan Act that was recommended by Gov. Mike Parson during the State of the State address in January. The University plans to pursue grant funding and private donations to help meet its required portion of the funding.
If funding is approved by the Missouri General Assembly, design for renovation of the building is slated to begin in August 2022 with completion projected by December 2024.
Constructed in 1923, Kirk Building is named in honor of John R. Kirk, an alumnus and the second-longest tenured president in University history. For generations of alumni, it is remembered as the social center of campus since it was the site of games, assemblies and events.