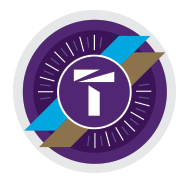 The Annual Truman State University Foundation Celebration took place April 9.
The Foundation Celebration is Truman's signature Foundation event providing an opportunity for the campus community to express gratitude for the most loyal and generous donors. KPMG was presented the Distinguished Corporation/Foundation Award for their strong partnership with the University and the School of Business. Maj. Gen. John V. Cox ('52) and Mrs. Patricia (McMichael) Cox were presented with the President's Leadership Award, one of the most prestigious honors bestowed by Truman. The President's Leadership Award honors select Truman alumni and friends for meritorious service through their gifts of volunteerism, expertise and financial resources. In addition to these distinguished awards, more than 100 benefactors were recognized as new members of the University's prestigious giving societies.
For a listing of all of Truman's giving societies, go to truman.edu/giving/societies.