By being open to opportunities when they were presented, Marisa Stam is now in a position to help the global orphan crisis.
Fate has a funny way of accomplishing its goals.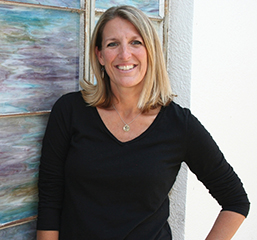 Marisa (Starbard) Stam earned a communication degree with the hope of working as a foreign correspondent. After graduating in 1997, she ended up in corporate retail, first for Target and later with Starbucks. Working for the latter rekindled interests beyond balance sheets and profit margins.
"The coffee belt is in the strip of the world where there's a lot of developing countries," she said. "While I was at Starbucks, I got reintroduced to things that I appreciated in college, like international poverty issues, and kind of the world at large."
In 2007, Starbucks sent Stam to the CARE Conference in Washington, D.C. With the mission of ending poverty, the conference offers opportunities for networking, and Stam met an affiliate of the Selamta Family Project. A unique organization based in Ethiopia, the Selamta Family Project brings hope and healing to orphaned and abandoned children by recreating and empowering families. Children in its care are placed with families and supported through a holistic, community integrated approach rooted in permanency. They do not age out, and they are supported through their first living-wage job.
Stam and two fellow Starbucks employees were invited to visit the Selamta Family Project on a trip the following year. Not only did they generate enough financial support to cover their trip, they were also able to provide funding to support a new forever family home in Ethiopia.
"It was incredible. I had never experienced so much generosity in my life. Through our store we ended up raising a total of $15,000," she said. "That trip in 2008 radically changed my life. It was a very personal experience."
After returning home, Stam stayed connected to the Selamta Family Project, serving on its board of directors. Feeling more connected to her faith, she also started working as the director of outreach and development for her church in Maine. Although she did not take that job for the experience, it would play a key role in her future. In 2014, not long after her husband Aaron ('97) accepted a job that relocated their family to Florida, the Selamta Family Project asked Stam to serve as executive director. She would be responsible for all aspects of the organization's operations, including marketing, fundraising, business management, program oversight and strategic development.
"I learned a lot very quickly about leading a nonprofit," Stam said, "My formal education through Truman obviously played a big part on the communication side, and then my practical experience in business through corporate retail and then nonprofit by working with the church for three-and-half years, it just all kind of culminated with a skillset that somewhat prepared me for this new role. I was definitely not fully prepared, but I feel like I'd been given an opportunity with all the assortment of things I've been privileged to learn in all that time and apply that to this new role."
Stam is charged with meeting large goals with a small staff. She is one of three full-time, U.S.-based employees. There are two other part-time domestic employees, but more than 50 in Ethiopia. That is by design.
"This is not some Western mindset coming in saying, 'hey, you guys are doing it wrong,' This is really all about equipping exceptional people on the ground to do what they've been called to do with excellence," she said.
Establishing a solid foundation should allow the organization to have greater impacts year after year. So far, Selamta has served more than 220 children and families in Ethiopia, of which 35 children have successfully launched to independence. New homes were established in 2019 and 2020, and 17 new children started with the program in 2021. 
"Just the outcomes that we've seen already are super humbling," Stam said. "It's been an amazing journey so far, and I can't wait to see where it goes."
In hindsight, it appears fate always put Stam in the proper place at just the right time. She's found a calling that speaks to her passions, and while she realizes others might not be in a similar position, she feels like everyone can still make meaningful contributions.
"Not everyone is called to foster or adopt, but everyone can play a part somewhere in caring for orphaned and vulnerable kids and vulnerable families," she said. "There are so many ways the gifts and talents that you've been given can bless somebody else, it's just a matter of being willing."