The Truman State University Alumni Association values the support, encouragement and commitment that alumni, family and friends of the University give through their alumni chapter membership. Being a part of an alumni chapter is a great way to contribute to the University's mission and keeps you connected to what's going on in Kirksville.
Joining an alumni chapter offers a great opportunity to network with others as well as a chance to build your personal leadership skills. Members of our alumni chapters leave lasting legacies by volunteering their time, keeping members engaged with campus, serving as mentors for students and hosting incredible events like service opportunities, tailgates, golf tournaments, social hours, banquets and more, all across the country. Our alumni chapters have a large part in supporting scholarships to enhance the Truman experience for the students that pursue excellence at the University. Alumni chapter memberships are open to Truman graduates, current students, parents of students and friends of the University.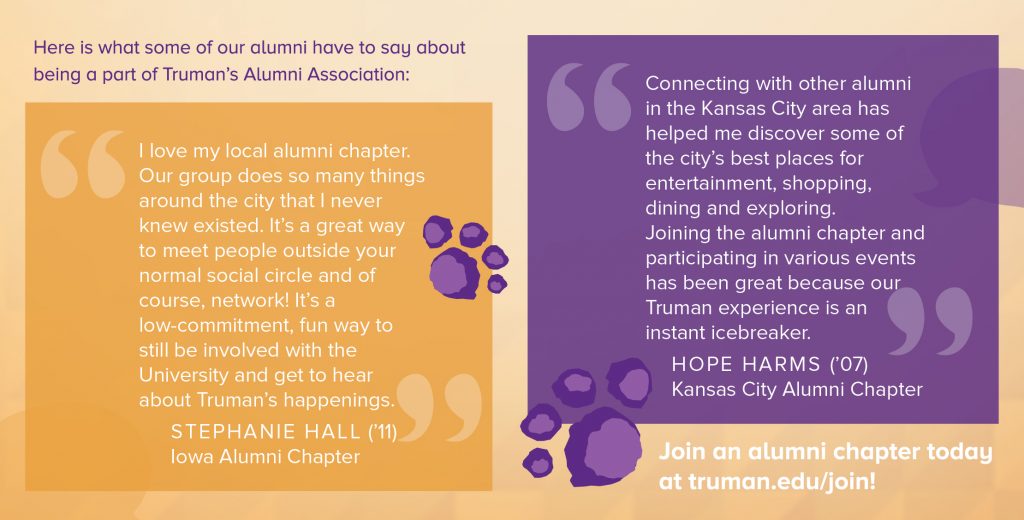 Join an alumni chapter today at truman.edu/join!