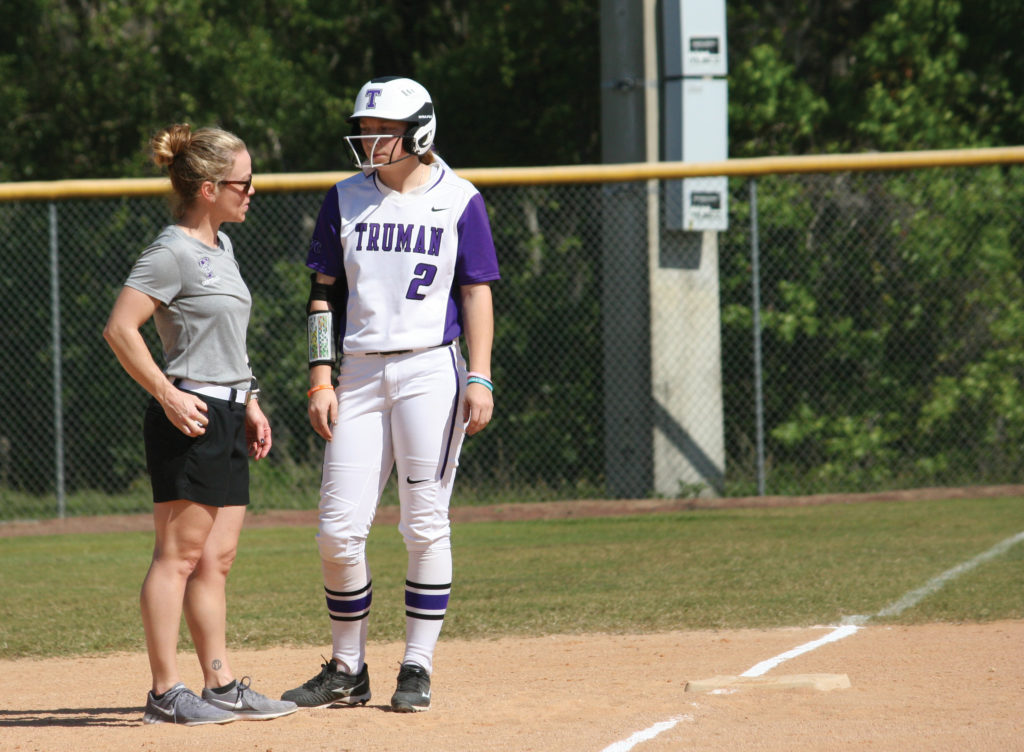 For the Truman softball program, it may not get better than Erin Brown and Christa Reisinger.
Brown, who resigned following the season, leaves as the program's all-time winningest coach, and it isn't even close. In her 13 seasons at the helm of the Bulldogs, the Truman alum racked up 348 wins (348-302), nearly 200 more than the next-closest mark in the record book. Brown led the Purple and White to five NCAA tournaments, which is good for nearly a third of the school's 17 all-time appearances.
During Brown's 13 years in Kirksville as the head coach, her last four were quite a bit easier because of Reisinger. She graduates and steps away from the program as arguably its most decorated player ever. In just a small portion of her long list of accomplishments, Reisinger is a three-time GLVC Player of the Year, two-time Academic All-American, two-time Athletic All-American, eight-time GLVC Player of the Week and school record holder for six major categories.