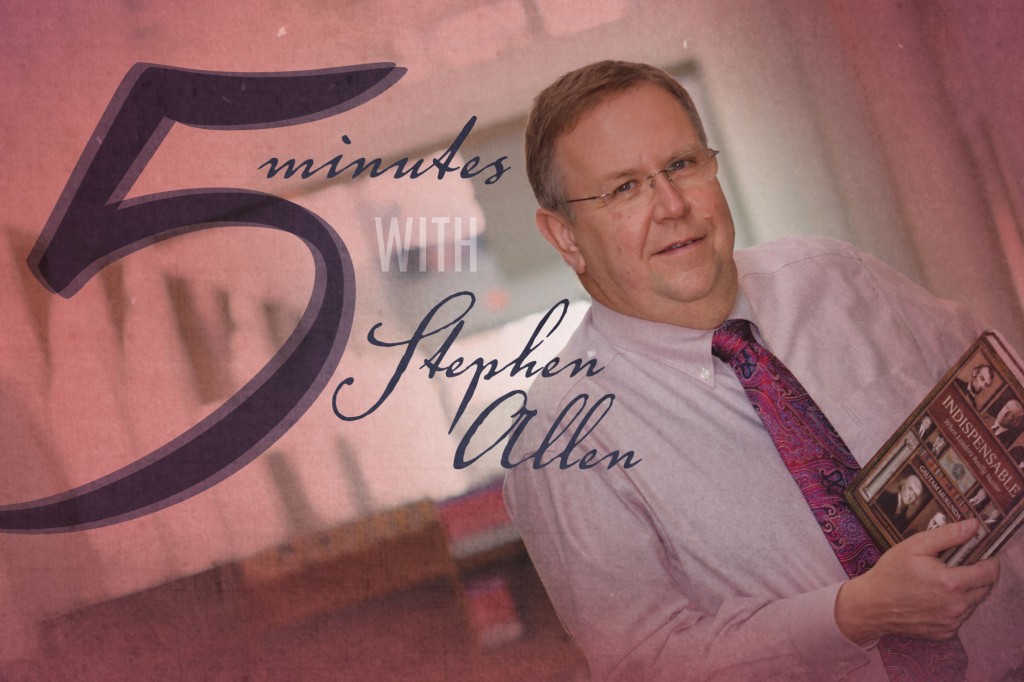 Stephen Allen, professor of business administration, has been a member of the Truman faculty for 25 years. He has a Bachelor of Science degree in electrical engineering and a Ph.D. in engineering management from the Missouri University of Science & Technology.
What led you to teaching:
Before earning my doctorate degree and teaching at the university level, I worked eight years for a global Fortune 50 corporation. I chose a career change and headed back to school with a spouse, a daughter and a son on the way. In high school I had seriously considered becoming a high school math teacher. Working on my advanced degree was my opportunity to get the credentials to give college teaching a try.
Tell us a little bit about what you teach:
My focus is quantitative business management courses in Truman's School of Business.
How would you describe your teaching philosophy:
Continuous improvement in practice. I am always on the lookout for improvements in teaching to enhance the student experience in the quantitative courses that I have taught my entire career.
What would people be surprised to learn about you:
My interest in learning other languages. While not fluent, I have been able to converse in Arabic, French and Spanish. Recently I took a first semester course in Italian to improve my experience when traveling to Italy. Being able to converse and to read the language has made our Italian trips all the more enjoyable. Being a better tourist has gotten us invited into a trattoria's kitchen to learn a new recipe as well as hearing how the cook caught our dinner the previous night.
What do you like to do when you're not working:
Planning my next international opportunity. I have had the good fortune to live in or visit Abu Dhabi, Bahrain, Belgium, Canada, China, Denmark, Dubai, Egypt, England, France, Germany, Ireland, Italy, Khafji, Mexico, Oman, the Netherlands, Qatar, Saudi Arabia, Scotland, Singapore, Spain, Sweden, Switzerland, Taiwan and Wales.
What is your best advice to your students:
When it comes time for their initial employment, students should really seek the opportunity that best enables them, regardless of global location.
What is the most rewarding part of your job:
The majority of my students are seeking entry-level employment after graduation. I always have a smile when I get an email from graduates confirming that the content in class was both relevant and applicable to their career.