Annette Drake ('87) may have already penned three books, with more on the way, but writing still is not her full-time job and she has to make adjustments to pursue her passion. She wakes up at 5 a.m. in order to log some writing time before her commitments for the rest of the day start to pull her in a dozen different directions.
In addition to her career as a registered nurse in Spokane, Wash., Drake is mother to four children, the youngest of which is in second grade, making her and her husband the oldest parents in the class. A dog, two rabbits and a cat round out the household. A hectic schedule is nothing new for Drake who considers her life an adventure. She has lived in three states, changed careers and worked in more hospitals than she can count.
"I'm a wanderer who is on occasion lost," she said. "It's life. It's messy."
Drake attended the University for journalism and she practiced the craft at small newspapers in Missouri and Kansas before deciding it was not for her.
"I'd had enough school board meetings and photo spreads of beauty contest winners to last me a lifetime," she said. "It was then that I started exploring the field of nursing. It looked so glamorous."
While she may not have stuck with journalism Drake did make some lasting connections studying the subject at Truman that have helped her in her writing career. When she was living in Alaska and looking for advice on a draft of her first book, she incorporated the help of her former professor, Les Dunseith.
In addition to being an alumnus of the University and a former Pershing Scholar, Dunseith ('80) spent three years working in the Public Relations Office and advising the Index. After attending graduate school in Los Angeles he returned to Kirksville to teach mass communication for four years. Like Drake, whom he would come to know during that time, Dunseith was looking to make a change in his life.
"I felt like I needed more professional experience to make me a better teacher, so I moved back to California with the goal of working four or five years in newspapers, then looking for another professor opening," he said.
Dunseith ended up taking a job at the Los Angeles Times, and those four or five years turned into 24.
"It was too good of a job to leave, so I wound up as a daily journalist who taught on the side rather than a professor who did occasional journalistic work, as I had envisioned," he said.
Dunseith did stay involved in higher education and has served as an adjunct faculty member of the University of Southern California for more than 20 years. He is now semi-retired and works as a consultant to the student newspaper and as a writing coach for students in beginning writing and reporting classes. The semi-retirement allows him the luxury of free time and when Drake originally approached him for guidance he was hesitant to relinquish much of it.
"I told her I could do so on a cursory basis," he said. "But, once I read the manuscript, I got caught up in the story and ended up sending her a bunch of suggestions."
Today, Dunseith describes his relationship to Drake's writing as "curmudgeonly first editor." He has edited parts of each of her three novels and plans to review her future endeavors, although occasionally Drake might entertain second thoughts about seeking his advice.
"He's tough. He holds you accountable," she said. "It's like someone giving you the answers to the test, but then at the same time, going into great detail about all of your wrong answers. His edited versions come back with lots of red ink."
For Drake, one of the defining moments of the professional relationship with Dunseith came while getting feedback for her first book, "Celebration House." A few days after receiving his edited manuscript, she got an email from him asking about the main character.
"That's when I realized that even though he was done editing it, he wasn't done thinking about it," she said. "I had created a character he genuinely cared about, and it was an 'aha' moment for me."
Currently, Drake is working on sequels to "Celebration House." She also has plans for a mystery with a young female reporter as the protagonist, for which she will draw on her journalism background for support, something her toughest critic thinks is a good idea.
"Annette is a keen observer of human interactions, and her writing shows direct benefit from her varied and unique personal experiences," Dunseith said. "She is someone who has lived a life fully, constantly striving to find new and better opportunities for herself and her family. The fact that she is writing books in rapid succession while working as a registered nurse and raising four children is truly inspirational." •
---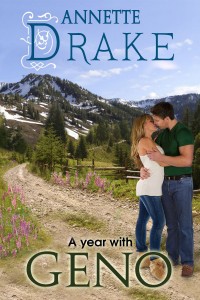 "A Year with Geno"
Annette Drake ('87)
When single mom Caroline Taylor finds herself in desperate need of a place to live, she rents the basement of Air Force Sgt. Geno D'Antoni, also a single parent. Life is messy with two angry ex-spouses, four boys and a pungent basset hound, but they still find time to ask the most important question: when does your best friend become your future?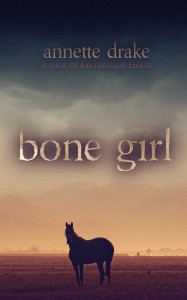 "Bone Girl"
Annette Drake ('87)
A lonely girl learns to play a discarded trombone. An abused stallion learns to trust. Together, they save their world.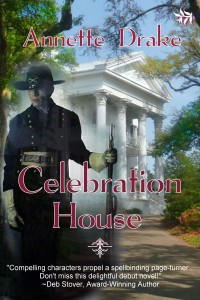 "Celebration House"
Annette Drake ('87)
Carrie Hansen has a special ability to see and talk with the dead. Despite battling heart issues, Carrie is determined to restore an abandoned antebellum mansion in Lexington, Mo., and reopen it as a venue for celebrations.