In football, an offensive lineman's primary job is to protect the quarterback. Kevin Urbatsch ('88) did just that while playing at Truman, and now continues to protect others with his legal expertise.
A three-time all-conference player and one-time All-American, Urbatsch excels at everything he does. Today, he is a partner at Myers Urbatsch P.C., a law firm that works in planning for the needs of people with disabilities. He has been named a Northern California Superlawyer for four consecutive years, and was named one of the nation's Top Child Advocates in 2013 by Parenting Magazine.
"I work six days a week, and have promised not to work on Sundays," Urbatsch said. "Although I've broken that promise a few times, I work this hard because I love what I do, and I love working for the people."
As a student, his hard work on the football field earned him a spot on Truman's All-Century Team, comprised of the top 95 football players and coaches of the past century. Urbatsch was also one of the founding members of Phi Kappa Tau social fraternity.
After graduating from Truman with a degree in history, Urbatsch played minor league football in Florida and Arizona for a few years before taking the LSAT and attending law school at St. Louis University. One of the highlights of his legal career was arguing before the Ninth Circuit of Appeals and reversing a district court order in a published decision.
Urbatsch has spent the last 21 years in San Francisco working in estate planning and helping those in need. He also uses his legal abilities to help veterans of World War II and the Korean War receive benefits.
"Because of my background and understanding of benefits for people with disabilities, it's nice to help the veterans receive their benefits as well," he said.
Additionally, Urbatsch has used his background and knowledge to help other lawyers who are looking to develop a practice. He published a two-volume set of books titled, "Special Needs Trusts: Planning, Drafting and Administration," which took more than 20 authors and two years to complete.
"When I started in special needs, there was nothing to guide young practitioners on how to develop a practice," he said. "I thought of all the things I wished someone had told me about this area of practice, then put it down in writing."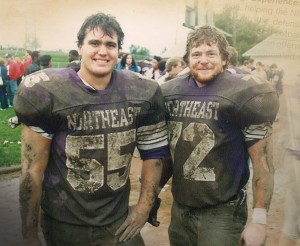 Urbatsch believes his greatest professional accomplishment to be establishing his own law firm. From starting with nothing in San Francisco, to creating a name for himself, Urbatsch has built a practice that is now one of the most respected estate-planning law firms in the Bay area.
"We all think about the things in our lives that bother us. When I sit down to talk to people with disabilities, I realize my problems are pretty insignificant," he said. "It's very inspiring to talk and learn from them."
Outside of work, Urbatsch spends time with his wife, their two dogs and three cats. In his spare time, he enjoys visiting wineries in Napa and Sonoma Valley and watching the San Francisco Giants, especially when they beat the Cardinals.