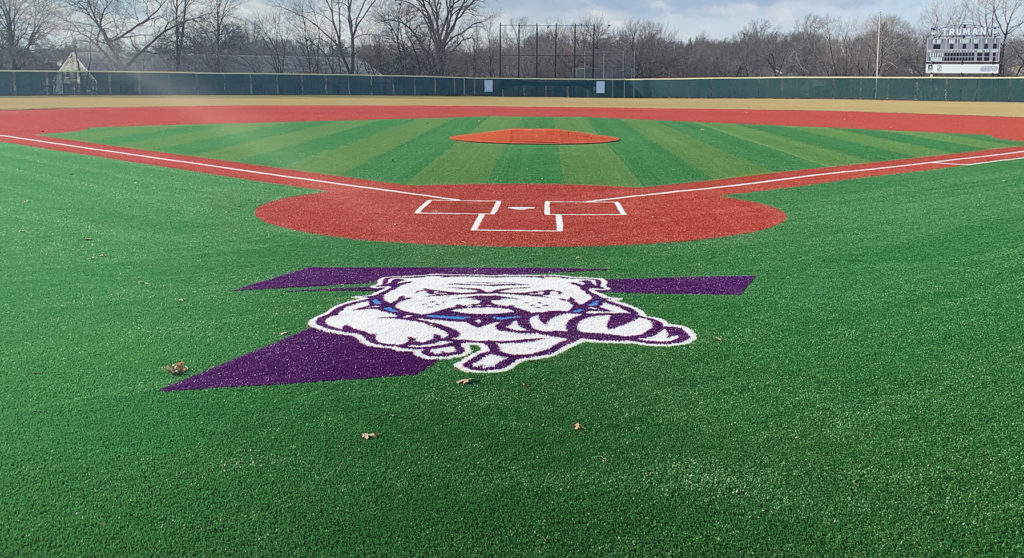 This past fall, the Truman Baseball Field received a $400,000 makeover with the addition of new all-weather turf for the infield and bullpens.
Mammoth Sports Construction performed the work on the field and is the official turf provider of the Great Lakes Valley Conference. The field work was completed in a little more than six weeks with the team taking to the field for some practices in mid-November.
The project is the latest in a series of Truman athletic facility upgrades since the establishment of the student athletic fee. Other projects have included the athletics weight room in the Pershing Building, new bleachers in Pershing Arena, resurfacing of the track and press  facilities at Stokes Stadium, irrigation systems at the soccer and softball fields and a bulkhead in the Pershing Natatorium.