When looking into colleges, Kylie Warner knew one thing — she wanted to help others. Appropriately enough, it is the support she has received from Truman that will allow her to pursue her passion and make a difference in the world.
As a first-generation college student, Warner chose Truman because it seemed unlike anywhere else.
"People here were so nice and accommodating," Warner said. "From the moment I was accepted, I felt like everyone was interested in my success and provided resources and opportunities for me to excel immediately."
When starting college, Warner was uncertain of the career she wanted to pursue, however, she did know she was meant to work with people and make a difference.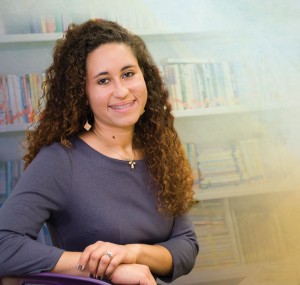 "When I heard about the communication disorders program, I was intrigued and found it as a way to work with special populations," Warner said. "It became the perfect fit for myself, my values and passions, so I stayed in the major and then pursued my graduate degree."
While her drive, intelligence and passion for her field have brought her this far, Warner could not have done it without Truman's support.
"I have been presented with a total of three Foundation scholarships," she said. "Foundation scholarships have given me the means to be successful each time I have received one."
One particular scholarship provided Warner with a unique opportunity to use her passion to serve others abroad.
As a student with high aspirations, but supporting herself through college, Warner knew it would not be possible to go abroad without assistance.
"Being able to work across borders as a clinician was something that seemed to be once in a lifetime," Warner said. "I knew having this opportunity would make me not only marketable after I completed my education, but would also have an impact on me and my practices as a clinician."
After applying for a Foundation scholarship to attend the 2015 Communication Disorders Experience in Mexico, Warner received assistance that paid for the trip in full.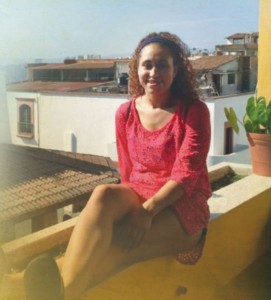 The intensive two-week trip encompassed a variety of opportunities serving populations of developing children and teenagers, as well as children with disorders including autism, cerebral palsy and other genetic disorders. The difference Warner would make during this trip was even greater than she expected.
"We worked with children doing language therapy, enhancing play skills, and were even given the opportunity to feed children in some of the more severe populations," Warner said. "It was always worth it to see their faces light up when we came to work with them."
With Spanish as the primary language of her clients, Warner learned an important lesson about communication while abroad.
"I think there is no better way for a speech-language pathologist to grasp the meaning of communication than when there is a language barrier between yourself and the client," Warner said. "It was rewarding to see how both the trip participants and children were presented with a communication barrier in the beginning of the trip, but at the end, they somehow knew what we were all saying."
Serving others is not only a huge part of Warner's career, but is a value she lives out in her day-to-day life.
In her time at Truman, she has been able to serve others through her involvement in the Communication Disorders Association (CoDA) and through her sorority, Sigma Lambda Gamma. Warner has volunteered regularly at nursing homes working with the geriatric population by hanging up door decorations, helping with odd tasks and just being a conversation partner.
"I love to serve and I love to make a difference in any community," Warner said. "I feel it is a special kind of character building you can only get by donating your time and company."
Warner knows for many students, herself included, a lack of financial support could have meant a completely different life track.
"I feel that without the support from the Foundation and from others along the way, I honestly would not have completed my bachelor's degree," she said. "I now see a charitable donation as something that really does make a difference. People who donate may never actually get to meet the person who benefited from their generosity, but I can say with experience it is that very same generosity that makes the difference between being successful and not succeeding."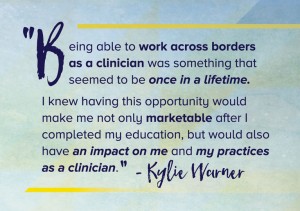 Warner will graduate in May with her Master of Arts degree in speech-language pathology. After graduation, she hopes to find a job in a hospital or rehabilitation center working with people who have had traumatic brain injuries and strokes. As a Ronald E. McNair Scholar, Warner is planning to obtain a Ph.D. in speech-language pathology and wants to contribute to the field in the form of research.
Through her hard work, diligence and an institution that believed in her, Warner's goals and aspirations are becoming a reality. She hopes to eventually give others the same support she received.
"From having this experience, I know I want to pay it forward and make the same type of difference in someone else's life someday," she said. "I am eternally grateful to all the donors and truly do owe much of my success to them."
—Erin Cicotte