For some students, finding a way to pay for tuition can be more difficult than any challenge they may face in the classroom. To combat that problem, more than half of the resources of the "Pursue the Future" campaign will be directed toward student scholarships.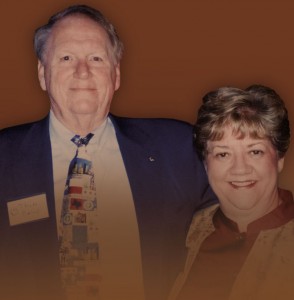 Kay (Dewey) Baird ('62) is among the growing number of alumni who are doing what they can to help. Baird counts her education as one of her greatest assets and credits the University with helping her achieve her goals, develop leadership skills and create friendships that have lasted more than 50 years. By her own description, her life is "truly blessed," and she is actively pursuing ways to pay her good fortune forward.
"It is important to help young people attain their goals through higher education," Baird said. "As a result, they will hopefully enjoy a better life and learn the importance of sharing their good fortune with others."
Baird has subscribed to that philosophy for years. She and her husband Thom even incorporated a tuition reimbursement program for their employees at the small planning services business they established in Plano, Texas. Thom passed away in 2013, but Baird has found a way to honor her late husband while simultaneously helping students in need. Through the Truman State University Foundation she established the S. Kay (Dewey) Baird and Thomas M. Baird Annual Scholarship.
"My husband was a very giving person," she said. "I believe he would be humbled that I have chosen to honor him in this way."
In addition to acknowledging her husband, the scholarship pays tribute to her northeast Missouri roots. Keeping in mind that students from rural America are not immune to economic hardships, Baird's scholarship gives special consideration to students from her home area of Pike County.
Many of the things Baird enjoyed with her husband are still a part of her life. She travels and is involved in the community. The planning services business the couple started is now under the leadership of their son and she continues to work there. By creating a scholarship in her husband's honor, their gracious spirit will live on for years to come.